exceptional learning experiences, led by top-rated faculty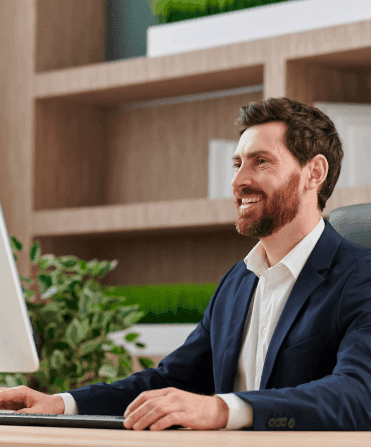 Our mission is to educate finance and tax professionals by providing exceptional learning experiences, with up-to-date content and world class faculty.
CPE Warehouse delivers continuing education to finance and accounting professionals across Canada and the U.S. We offer live moderated courses, as well as on-demand self-study options to fit your schedule.
Our distinguished faculty are recognized as best-in-class, and have garnered a reputation as top-rated CPE instructors with an outstanding success rate. Whether you're looking to fulfill state or federal finance requirements, expand your expertise in a specific topic area, or stay up-to-date on issues critical to your profession, we have an extensive course catalogue for you to choose from.
You can feel good enrolling with us, knowing a portion of each course purchase goes back to charities that serve our communities.
Quality

We take pride in the quality of our educational programs, and the expertise of our faculty. We are dedicated to delivering premium content, alongside top-rated instructors.

Trust

We do as we say, and deliver on what we promise. You can count on us to provide consistent and reliable service to earn the trust of our customers.

Accessibility

We believe educational opportunities should be available to all those who wish to pursue them. Our programs are accessible, convenient and easy to use.

Community

We foster a sense of community by creating a learning environment that empowers and inspires. We celebrate the diversity of our students, instructors and team.

Customer-focus

When our customers talk, we listen. We remain steadfast in our commitment to providing educational experiences that exceed expectations.
Meet our faculty
accessible continuing education for finance professionals.
/01
Top-rated faculty
We have a top-rated faculty, with an average instructor approval rating of 4.8/5.
/02
on-demand content
Study on your schedule with on-demand and self-study options for your convenience.
/03
CPE credit
Stay up-to-date in your industry and earn CPE credit when you enroll in our live courses.
VIEW COURSE CATALOGUE
Testimonials
Carilyn davison los angeles, california
This was the best webinar I've had in years. It was excellent.
Peter hebert Menlo park, california
I have taken a lot of seminars, but this is probably the first time where the subject matter was covered in the detail that I felt I could immediately use to help clients. This was just what I needed.
dawn dillman Sevierville, Tennessee
Thank you so much for allowing time for actual questions with real-life problems! That was a great learning opportunity.